People Caring: Produttività ed Efficienza
16 Lug 2015
- ore 17.30 - Bologna Business School - Villa Guastavillani, Via degli Scalini 18 - Bologna
Un appuntamento organizzato in collaborazione con Great Place To Work Institute.
Benessere e Performance. Un binomio difficile da realizzare ma un'ambizione per i manager, tra la necessità di generare competitività per l'impresa e il desiderio di tenere elevata la qualità della vita, lavorativa e non, dei propri dipendenti.
Avremo l'opportunità di ragionare su questi temi con i leader in class di Great Place to Work Institute.
Con loro, due esperienze significative, alle quali si aggiungeranno quelle dei presenti.
Vi aspettiamo!
Saluti di benvenuto
Gabriele Morandin Direttore, Master in Organization & HRM, Bologna Business School
Relazione Introduttiva
Alessandro Zollo, CEO, Great Place to Work Institute Italia
Esperienze aziendali
Loretta Chiusoli, Corporate HR Director, Crif
Gianmaurizio Cazzarolli, Director HR and Services Modena Site, Tetra Pak Packaging Solutions
Cocktail
RSVP
Valentina Miceli
masterfulltime@bbs.unibo.it
Tel. +39 051 2090114
Con il patrocinio di: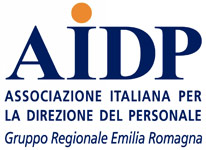 Con la partecipazione di: